The cloud service that links
your Sleipnir data
On both your desktop and smartphone
with just one account
Fenrir Pass is a cloud service for linking your Sleipnir data.
Sleipnir can be used on various devices,
so you can login at home, outside, at work, or wherever.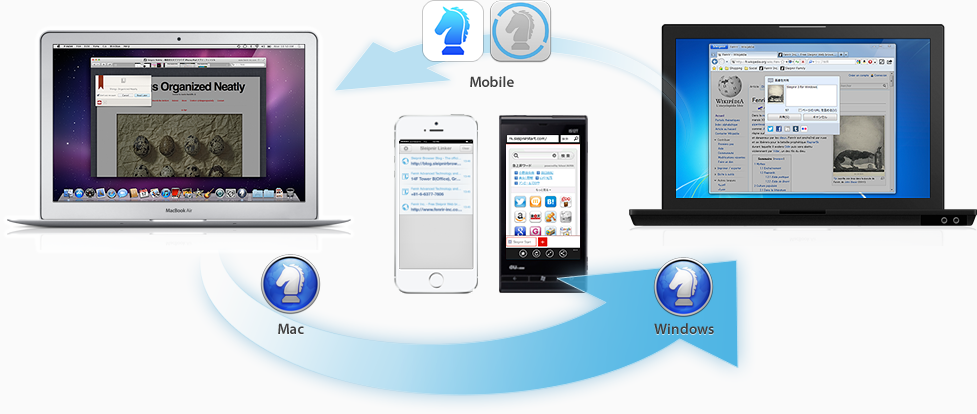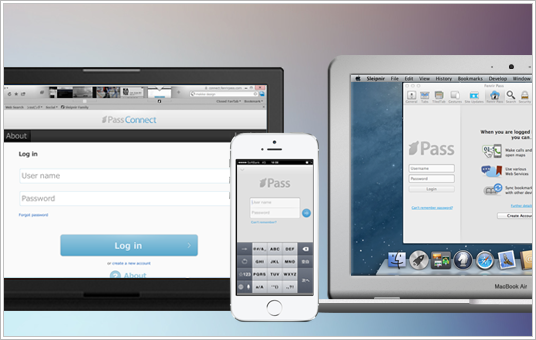 Use in any Sleipnir
Fenrir Pass that can be used in all versions of Sleipnir links them together. The same data can be accessed from the same one account whether on your desktop or smartphone which vastly increases productivity.

Details

Linking your desktop and smartphone
When you use Fenrir Pass Connect
you can share pages you are viewing to multiple services in one go,
and quickly open pages you are viewing on your desktop from your smartphone.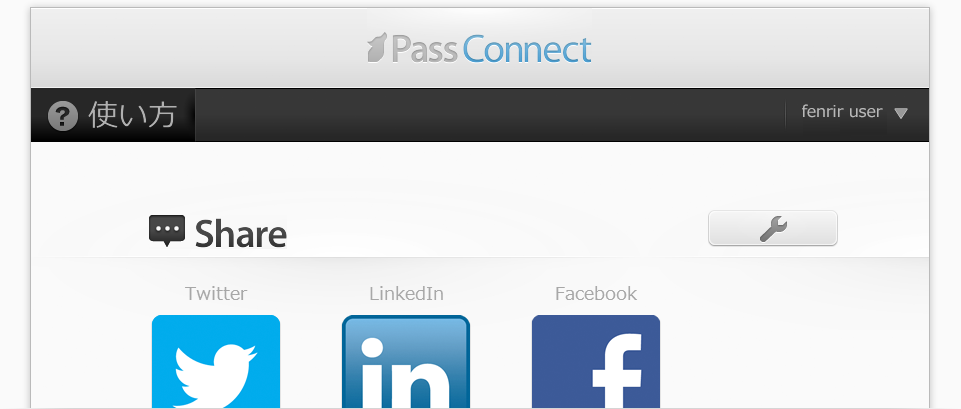 The possibilities of linking your desktop and smartphone
Once you have installed Sleipnir Linker on your smartphone, you can instantly link your desktop and smartphone. For example, you can also call phone numbers you are viewing on your desktop from your smartphone with just 1 click.
Details
A number of web services, whenever, instantly
You can access everday web services from any device using just one Fenrir Pass ID. Everything safe with OAuth verification.


Always with the latest bookmarks
Bookmarks are automatically synced with Fenrir Pass Bookmark.
Once you have logged in, bookmarks are automatically synced to their latest state.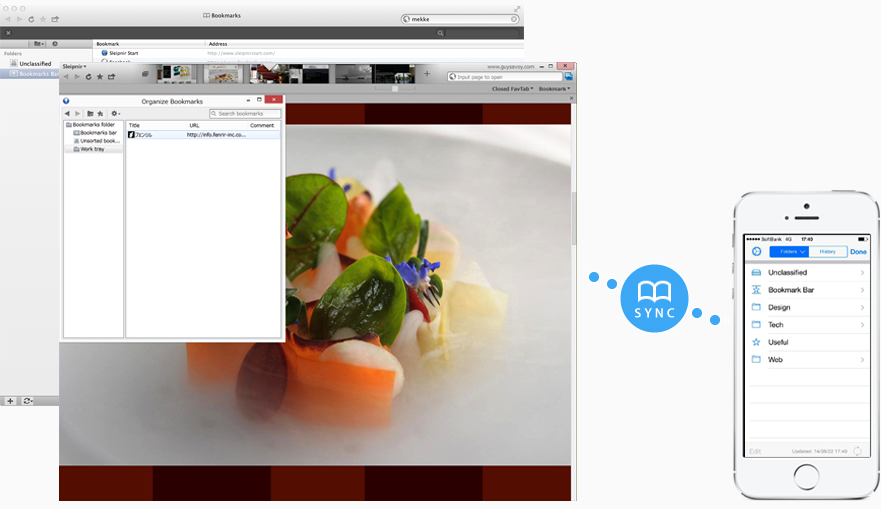 Perfectly synced bookmarks
Bookmarks can be synced between Sleipnir on
Windows, Mac, iPhone/iPad, Android, and Windows Phone. You can use your everyday bookmarks whenever you want, whether at home or on the move.